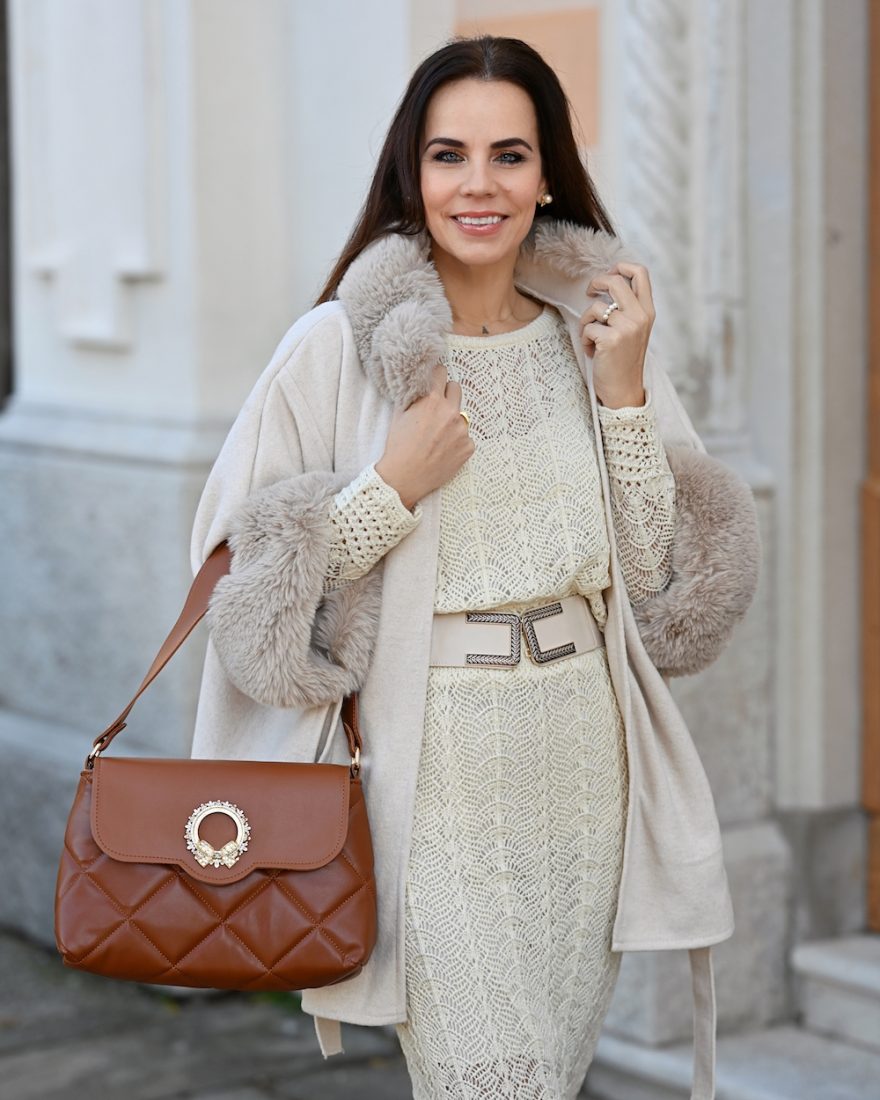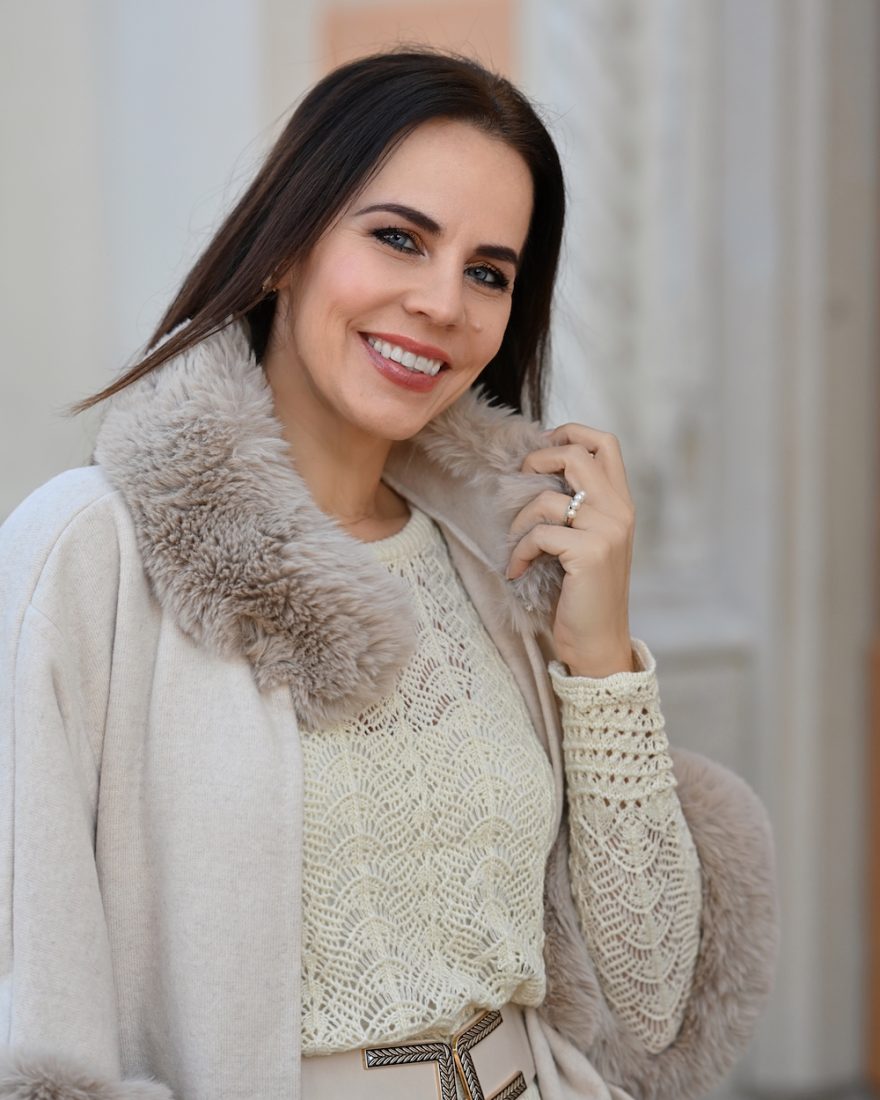 The bright color goes perfectly with one of this winter's fashion staples: the camel coat. But if you want something slightly different, you can bet on a poncho, as in my case. I've written several times that it's a really great piece for all occasions and I stand by it: I also really liked it with the knitted set I'm wearing. In general, the one with beige color is one of the most sophisticated color combinations, so even in winter we can think of bright dresses or outfits consisting of white pants and a sweater that can be worn with a camel coat.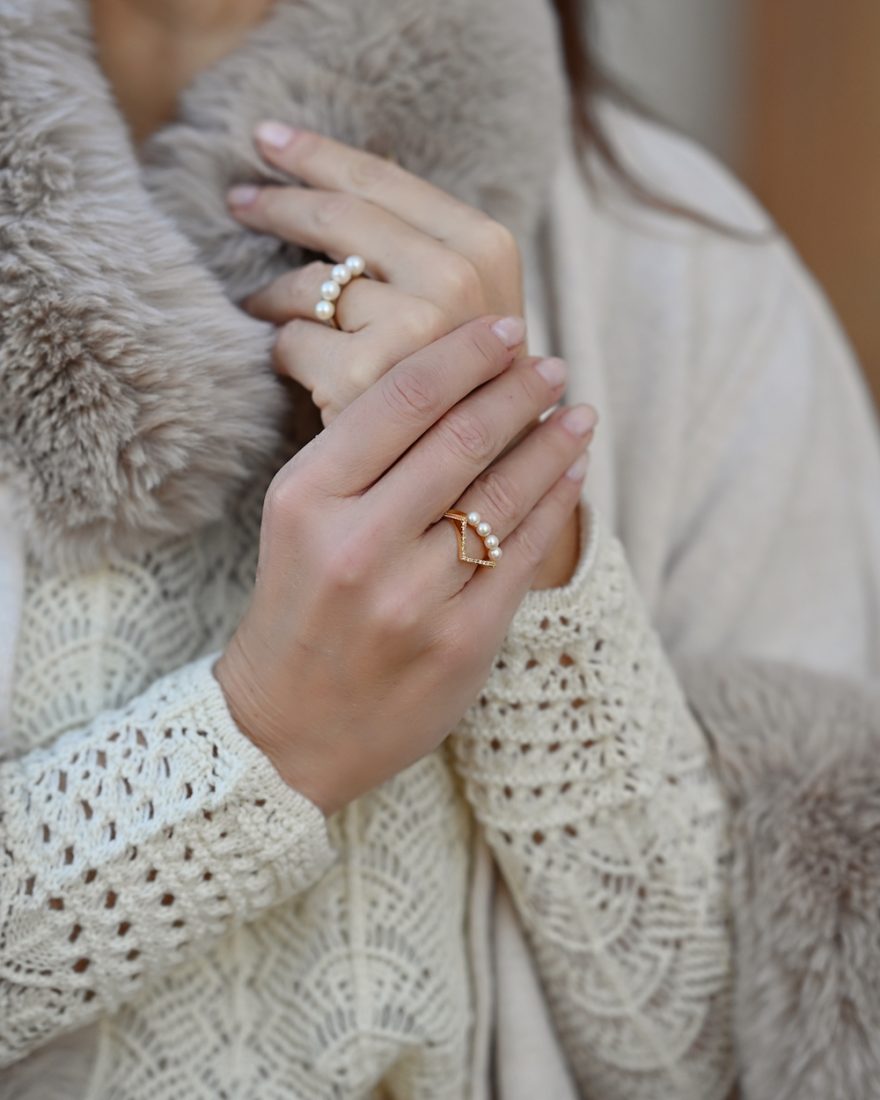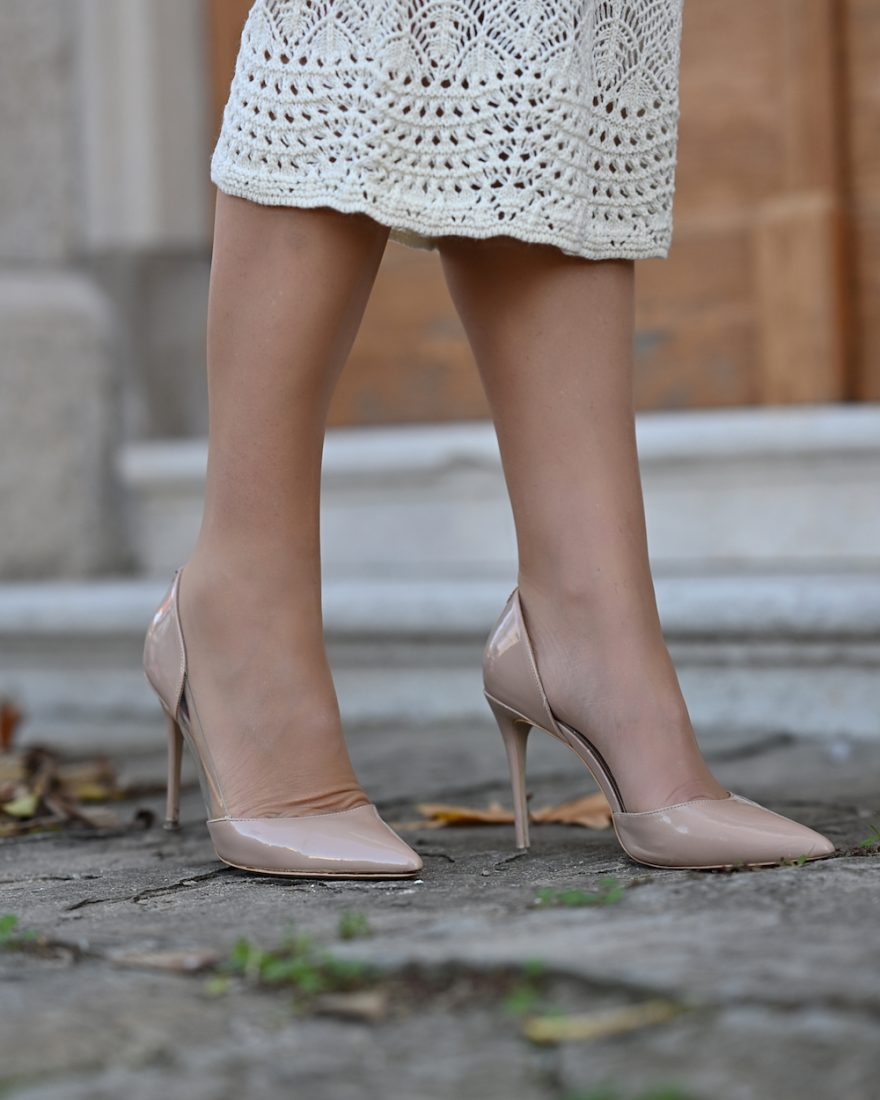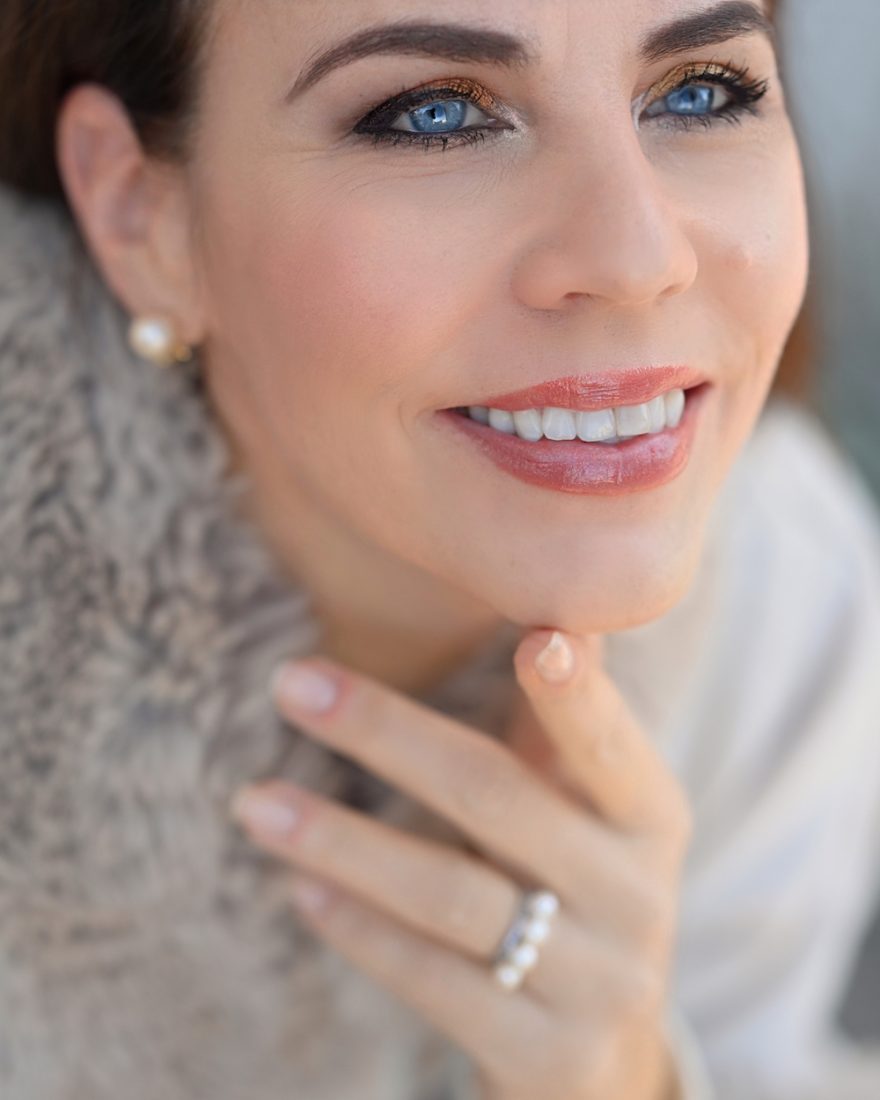 If you like bright combinations even in winter, then try this rule: experiment with combinations of different materials. For example, a long silk dress will look great with a chunky sweater, leather ankle boots and a woolen coat, and a satin skirt and high-necked pullover is also a very nice combination - all in ivory, of course. Among the icons that can inspire us to interpret this trend is Queen Rania of Jordan, who often chooses milk-colored clothes, especially on more formal occasions or when she goes to parliament.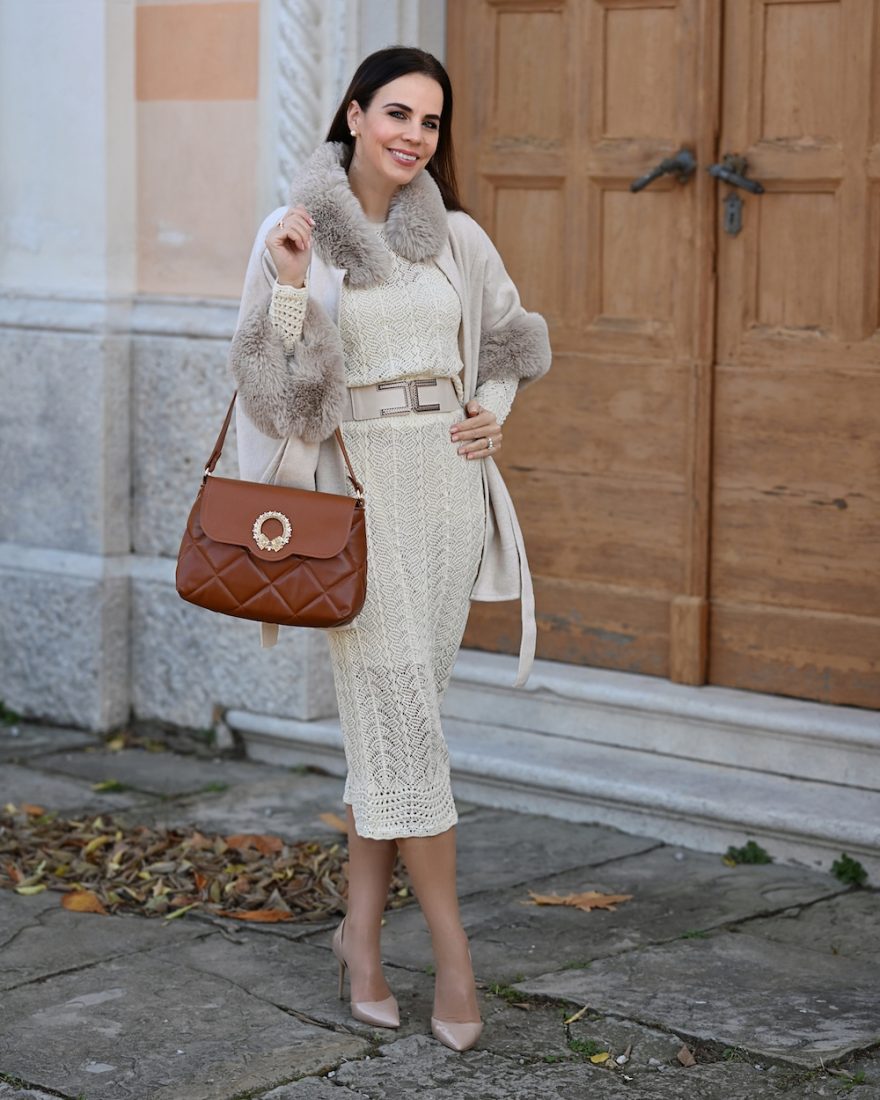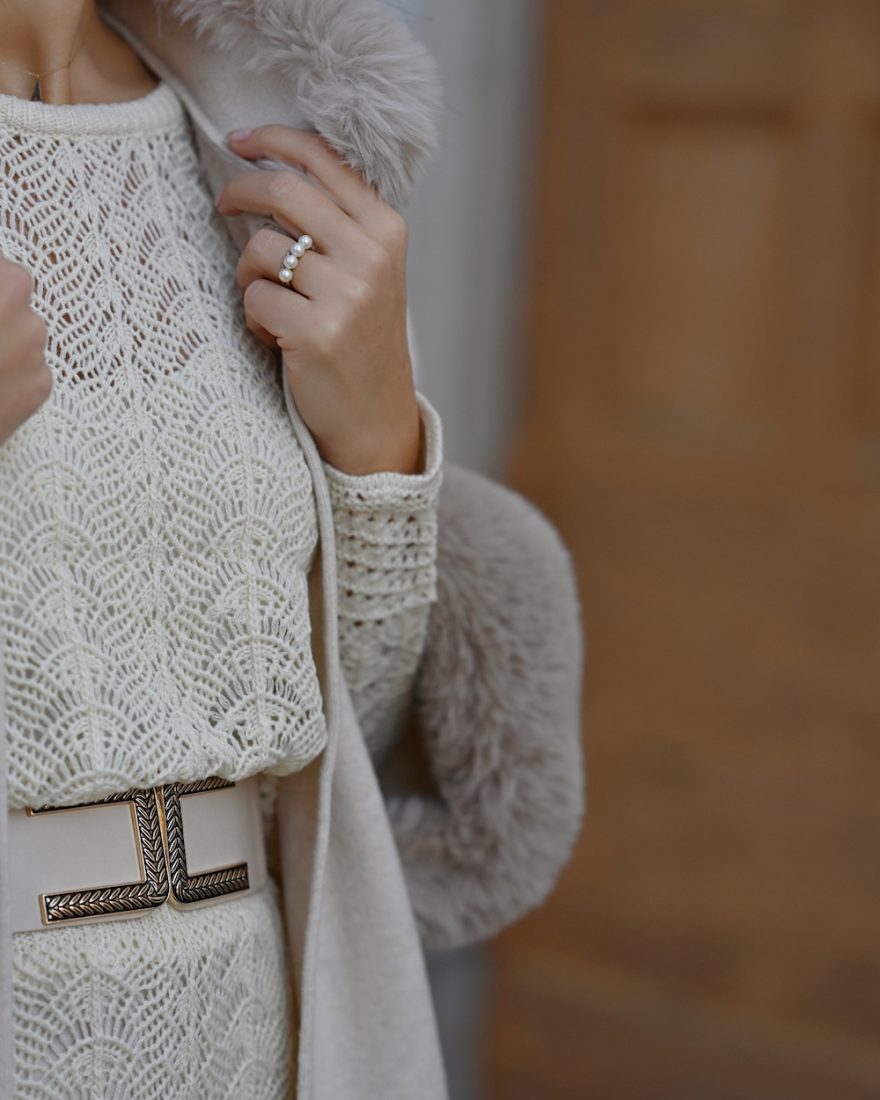 In winter, white can also be used for formal occasions, if it is combined with silver, metallic or shiny fabrics. With the total white look, the addition of glitter is enough and we will immediately look a little more festive. Knits are those that are very appreciated in a bright color, so we can never go wrong with them: from a knitted dress to a knitted skirt (or set), past a completely ordinary knitted sweater, which never disappoints. All in all, this remains one of my absolute favorite combos!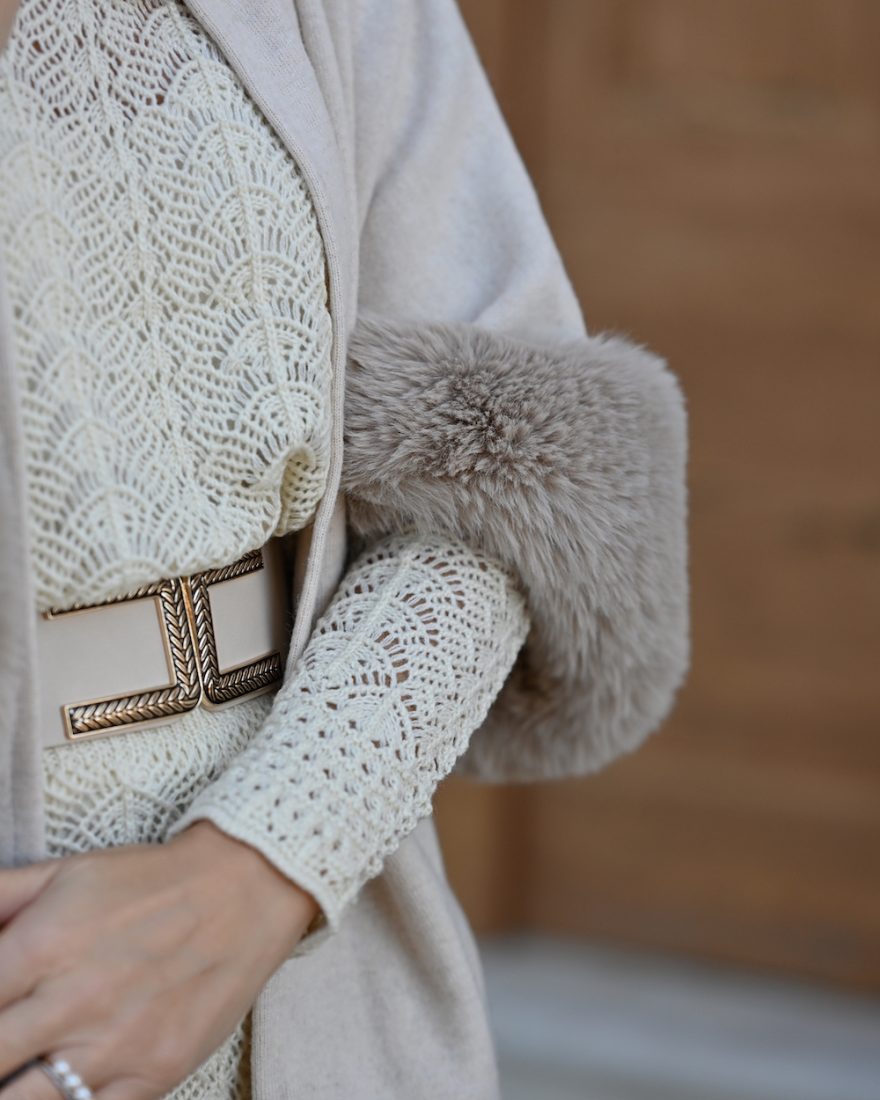 My styling is as follows: knitted set and poncho Chicwish, purse or handbag My lovely bag (my favorite so far!), the rings Gold Philosophy, shoes Guess.