Although at the moment it doesn't seem like spring is just around the corner, in fact, it will bring many new trends very soon. Among these, there is one that keeps repeating itself and I admire it everywhere, on Instagram profiles of influencers and catwalks, even among street fashion. And if we add to that the fact that Easter is almost at the door, then it is clear that pastels will keep us company again. Menthol green, sky blue, powder pink, bright yellow, lilac, coral are everywhere. It's a shame that wearing them with style isn't as simple as, for example, unwrapping and eating a chocolate egg. I do it in a flash and the egg is gone. 🙂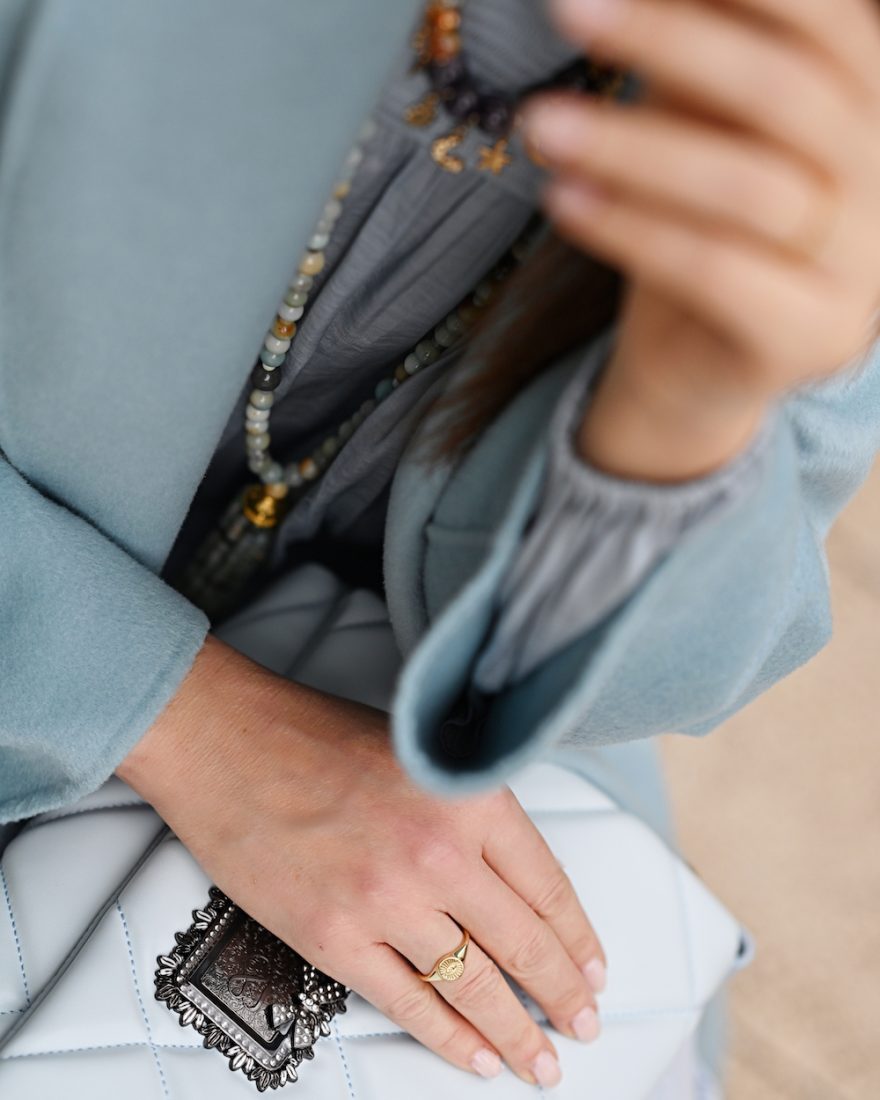 Pastel colors therefore remain a trend and it is still the case that they can be layered. Of course, there is also the option to break them up with white or black and immediately soften the "Easter egg" effect and create an incredibly chic look. Black goes perfectly with all pastel colors, from menthol green to pale pink, but we can also focus on dark blue, ideally with powder and light yellow. This year, we will also have costumes in pastel tones and bright jeans, as in my case. If we decide to go for a pastel look, it's a good idea to add accessories in the same or a similar color.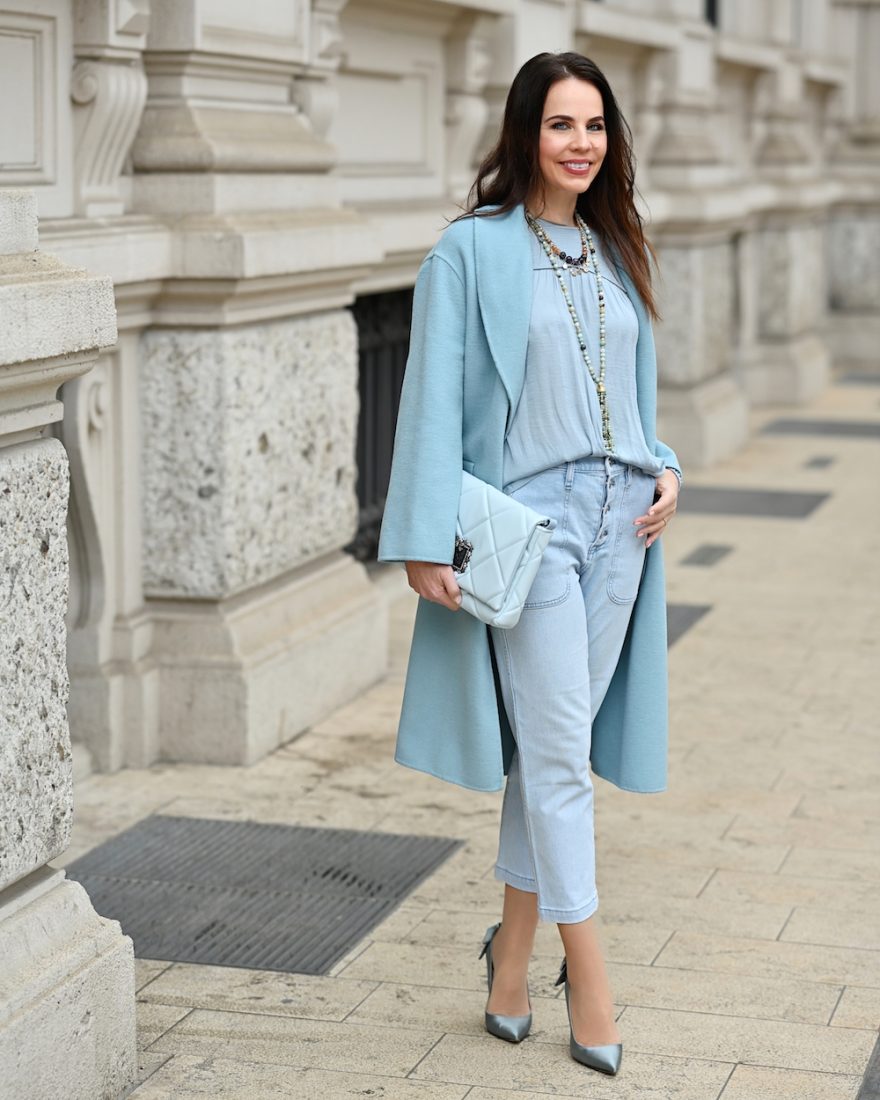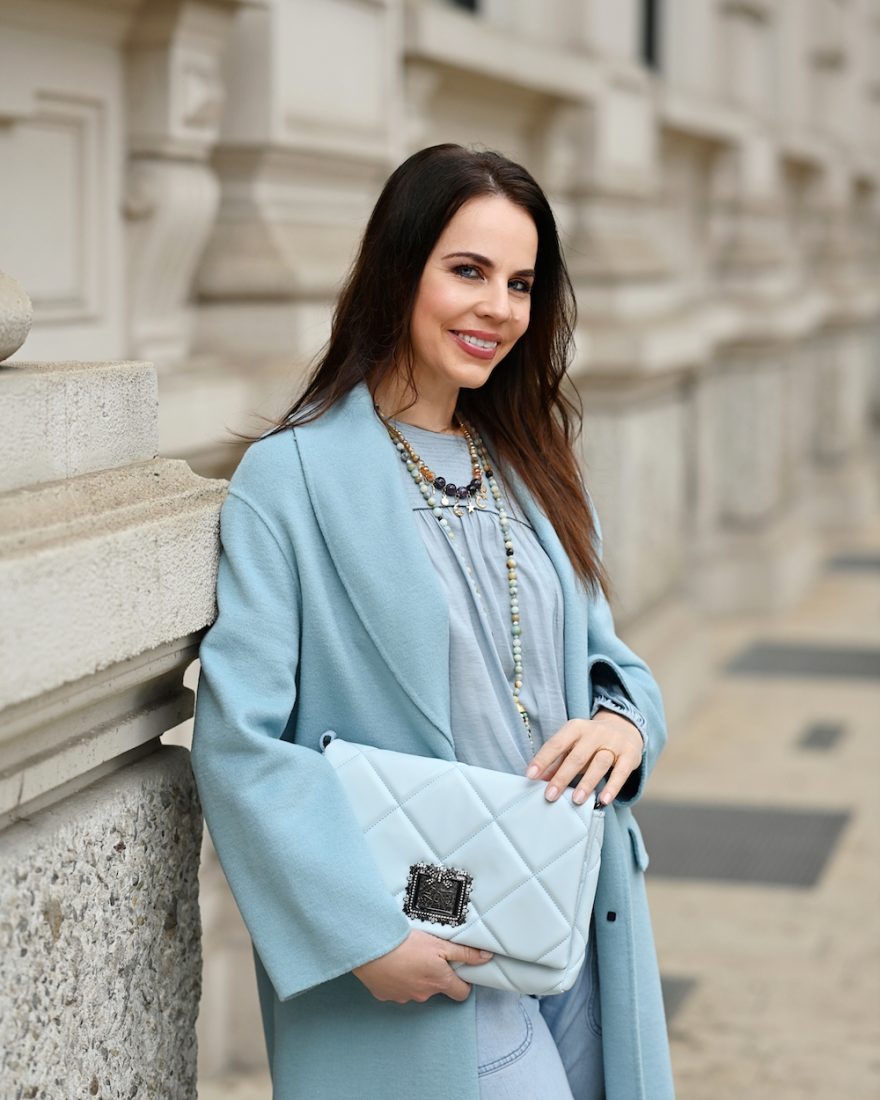 As you know, I have been successfully collaborating with the brand My Lovely Bag for several months; if the winter handbags were very classic and chic (from dark brown to beige and past black), the pastel collection is much more playful and also contains other colors, including pale pink and light blue. I myself chose a very light blue, because it is perfect next to jeans and I like it because it is with the help of this kind of bag that I can create an appropriate look for every day. Mixing colors is a key trend this spring. Wearing different pastel colors is pleasant and fashionable: choose no more than 3 shades, which should be balanced between clothes and accessories. Even monochrome combinations are great, it all depends on your preferences and taste.